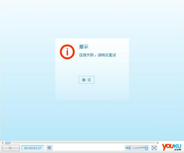 SUOXIN TOOLS CO., LTD
Add:No.7, Yunyi Rd.,Baiyun Ind.Area,Yongkang,Zhejiang,China
Mob.:+86-15336931818
Tel:+86-579-87192787
Fax:+86-579-87192738
Email:suoxintools@hotmail.com
Web:www.suoxintools.com
Suoxin Tools Co., Ltd
(Hits:)
Origin
Author
Add Time2013-11-12
Suoxin Tools Co., Ltd, established in 1995, is specializing in the production of electric planer, with a mill covers an area of13,000square meters. There are more than 200 qualified employees including 5% technical engineers.We're almost the China biggest professional electric planer manufacturer , with production & sale capacity of 45,000 pcs eachmonth, averagely.
We're developed more than twenty different popular models, sharing big market in China, India, Southeast Asia, and South America.
Thanks to our ability of supplying quality products with competitive price, we're now regular supplier of many famous powertools companies oversea, such as HORSE POWER, YKING, etc.
Our company is located in Yongkang, a China most famous Hardware City. Welcome all our regular &new guests to visit usany time. We're here ready to grow up together with you.